Maximize

the life of the car and maintain

the new car feeling

Extend the life of your car, prevent rust and wear with our eco-friendly car care services. We clean, care and maintain to give you that new car feeling.

Facilities
About us
WE DRIVE THE DEVELOPMENT OF THE SECTOR
Ecoshine is the first company in Scandinavia to combine the best techniques in car care while being environmentally friendly both in terms of water consumption and product range.
Water-efficient steam technology

Our water-efficient steam technology not only dramatically reduces water consumption, it also makes a positive contribution to the environment.

Eco-friendly product range

We choose products with low climate impact, always with a focus on environmental friendliness. Our business aims to work harmoniously with our planet, while minimizing our carbon footprint.

Updated with new technologies and products.

We are constantly updated with the latest technologies and products to guarantee you the highest quality and efficiency.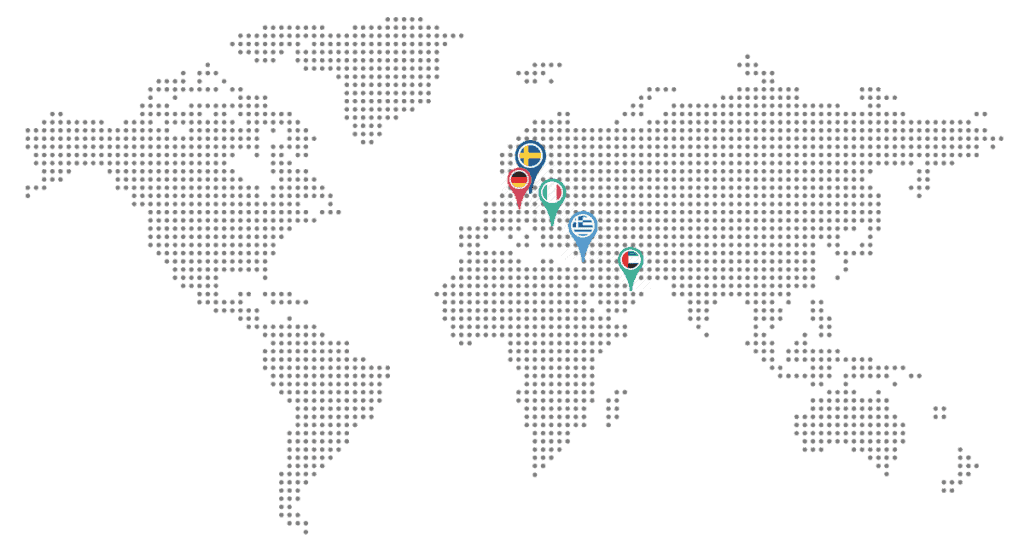 12

years of experience

27

facilities

181

Millions of liters of water saved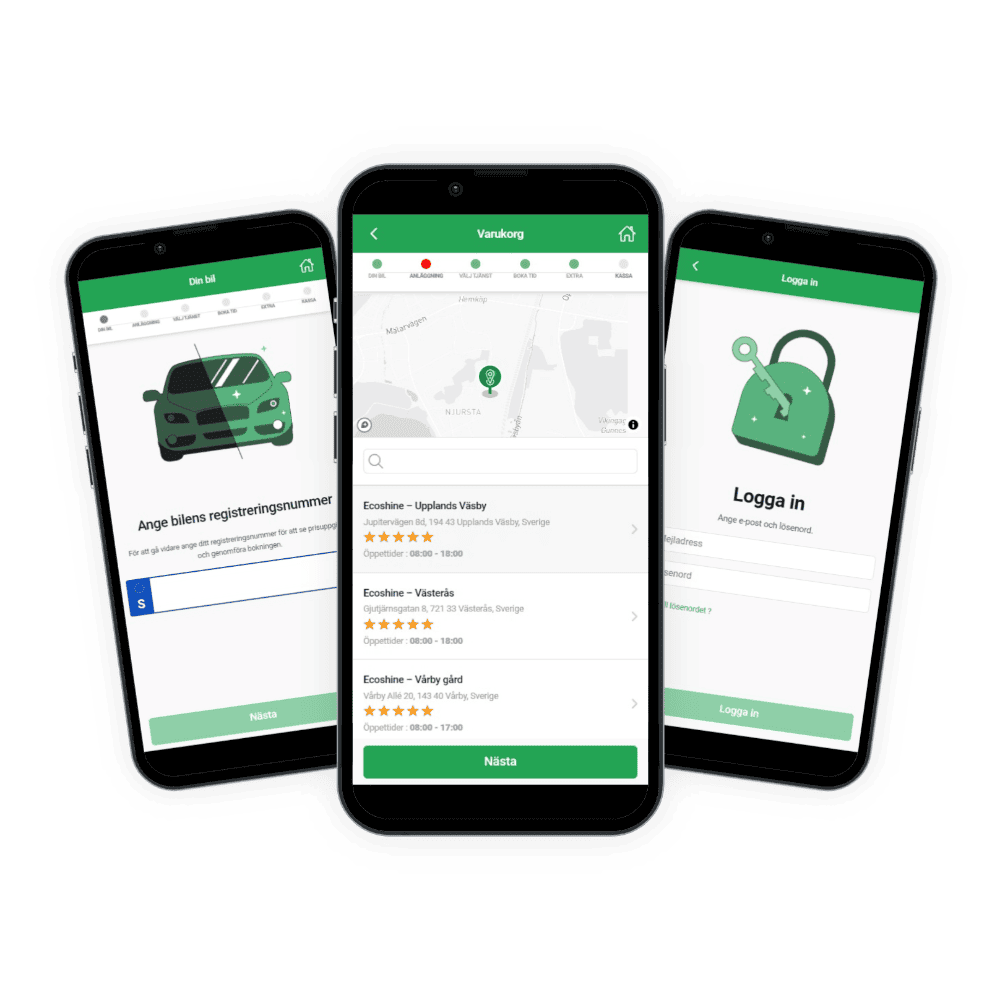 Your car, your time, your choice
Book a car wash easily in our app
Enjoy the simplicity of our app. Book your car wash quickly and conveniently directly on your phone. Forget worries about opening hours or queues. With just a few clicks, choose the car wash that suits you best. Book via the Ecoshine app now and experience our eco-friendly car wash.
Book appointment
Book appointment
News
Stay up to date with the latest events - new facilities, services and exciting promotions. We are growing to give you more.
It is with pleasure that we can announce the start of Värmland's first Ecoshine on 1/10 this year.

Our newly renovated facility will be located in the Mitt i City parking garage, level -2, and the offer consists of car wash, reconditioning, tire workshop and tire storage. Keep an eye out for starting offers and promotions.

As a boat owner, magical, relaxing moments on the water alternate with sweaty, stressful days of boat maintenance.

We make sure you only have to focus on the fun, leaving the rest to us. Our mobile unit comes out to where the boat is, whether it's launched or on land. We can help with everything from bottom painting to winterization, for a complete list click here.